Road Hockey to Conquer Cancer, fuelled by Longo's is the World's largest Road Hockey fundraiser. All proceeds directly benefit Princess Margaret Cancer Centre, one of the top 5 cancer research centres in the world.

Each year, the event brings thousands together to raise millions for life-saving cancer research. While each player has their own reason for suiting up, we are all shooting for the same goal: Conquering Cancer In Our Lifetime.

Join us on September 30, 2023. Check out the Event Details page for a full look at the game day experience.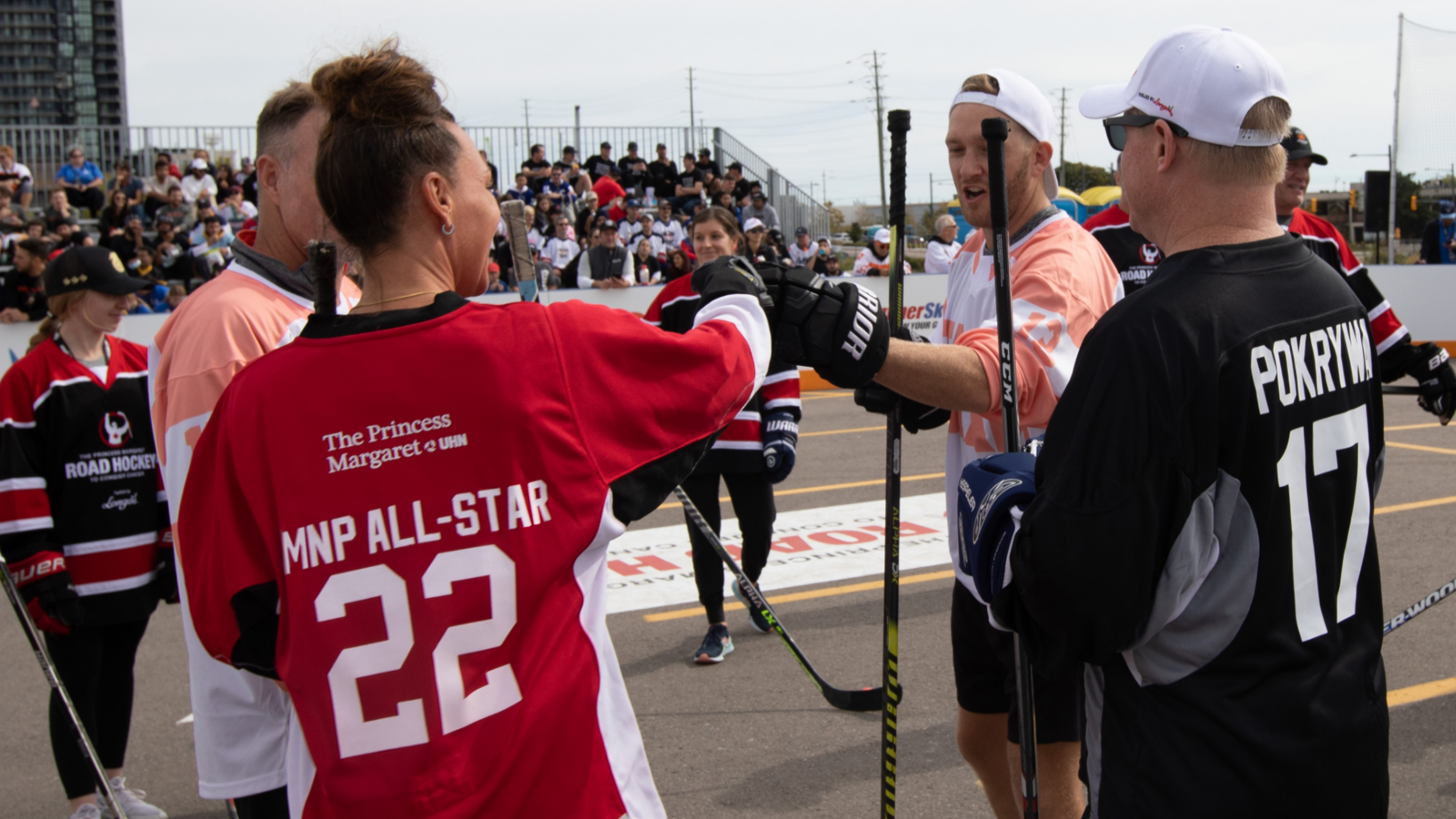 The MNP All-Stars Program is now live. Earn a spot in the "Big Celeb Match" on the feature pad, see your name in lights at the opening ceremony, and more!
Stay Connected to Road Hockey
Enjoy some Road Hockey
highlights in our gallery.

Event Sponsors
Join Road Hockey to Conquer Cancer.